15 Nov

5 Tips For Coping With The Holiday Season After A Divorce

After a divorce, the first holiday season can evoke an avalanche of negative emotions. It's a huge reminder that your ex-spouse is missing from your life. You may be grieving how good the holidays were in the beginning of your relationship, longing for what used to be. Now that you and your ex-spouse have parted ways, family get-togethers and holiday parties may seem nerve-wracking. You may not used to enjoying the holidays single.

A barrage of anxieties might come along with the holiday season. Do you attend holiday parties with mutual friends? What do you do when someone asks you why you're alone? Here are 5 tips to help you get over any reservations you may have about the holidays following a divorce: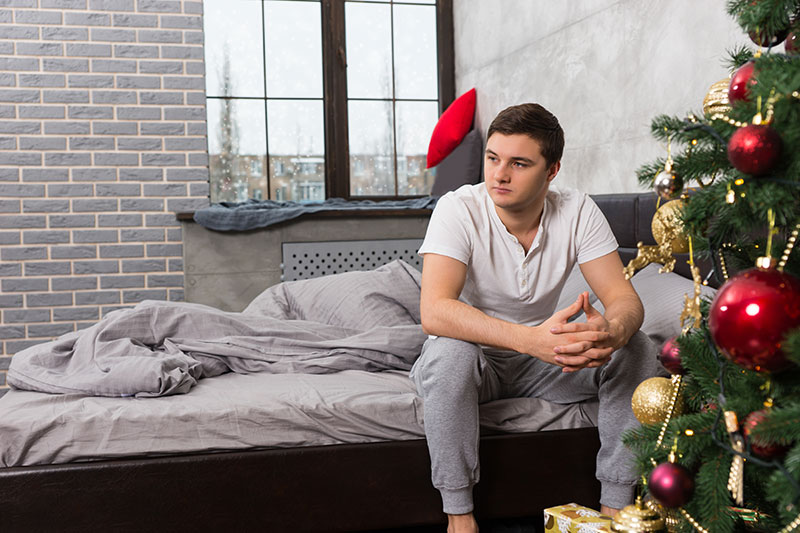 Don't Spend Your Holiday Home Alone
You may feel extremely nervous about going out to any holiday parties. It may seem easier to just stay home alone. But you won't be alone – you'll be with your thoughts. And those thoughts aren't likely to be positive, especially since you're home and your friends and family are elsewhere together, enjoying each other's company. You're also avoiding your family and friends lest your own emotions.
Make plans and don't be shy. This time of year is going to be emotional for you. It's really up to you on how you handle those emotions. You can either set your path on a downward spiral of being reclusive or you can take this time of year to show your true strengths as an independent person opening up a new chapter in your life.
Avoid Ruminating Over Old Memories
Coming face-to-face with people and places that were a part of you and your ex-spouse's life can trigger memories of the past, good or bad. Don't dwell on the good, and don't ruminate on the bad. If you feel this is going to be too difficult for you, try not to visit any places where you and your ex-spouse have created holiday memories. The holidays are for making new memories. Try to make that your goal.
If You Have Children, Share The Holiday
You may resent your ex-spouse, but if you share a child with them, it's important to remember that the holiday season means a lot to them as well. A good co-parenting plan should allow your children to visit your ex-spouse's family for vacation. Try to forget any resentments you have with your ex, and remember how much of a gift your child is. Make sure that they have a good holiday and that they're happy. Seeing them happy may help bring a little light back into your world while you're facing this type of grief.
Take A Perspective Vacation
If you're feeling mentally cluttered or overemotional, it might not be a bad idea to take off some time from work before the holidays and take a vacation. If you don't want to break the bank for a real vacation, relax in your hometown. Get a hotel for a couple days and enjoy their amenities. Get away from your home and all the drama in your life. It's surprising how much just a few days away from the chaos and shuffle of everyday life can bring a little perspective to your life. That new perspective may help you get through the holiday season after a divorce.
Make A New Years Resolution
Now that you're essentially turning the chapter in your life, it's not a bad idea to come up with some resolutions for the New Year. Become someone new. Join a club, join a sports league, or try and find ways to get yourself out there and meet new people.